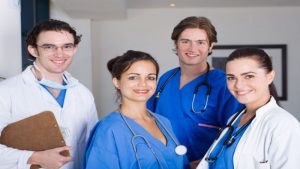 Podiatrists are doctors who can diagnose and treat problems of the foot, ankle, and associated areas. There are many podiatrists in Chicago who are well qualified to treat your foot issues. In addition to what they know, they should also provide you with other routine services as well. Below are a few tips on what you should look for when finding the proper podiatrist for your needs.
Choose an Experienced Doctor
One of the first things you need to look for is an experienced podiatrist. The doctor should answer any questions you have about their medical training quickly and easily. The podiatrist needs to diagnose any illness or injury just as rapidly. Make sure you establish a strong relationship between you and your doctor as soon as you step through the office doors.
Proper Bedside Manner
Your podiatrist should make you feel at ease at all times. You shouldn't have any fear or hesitation to ask questions, no matter how basic they are. If you require treatment for a foot or ankle injury, the doctor needs to handle the issue gently and with patience. Your visits ought to be quick and easy. If it is tough to get an appointment on a regular basis, there may be an issue that needs to be addressed before it gets worse.
Great Medical Staff
In addition to a great podiatrist, the medical office needs to also have a good staff. The front office has to run smoothly at all times. The nurses and staff are there to help you as well. You should feel comfortable talking to them about any unexpected issue that may happen. At no time should you be met with negativity or dismissal. The office should genuinely care for you as a patient in addition to your treatment.
Make sure your podiatrist can meet all of these points. You want your medical care to be trustworthy and stable. Your expectations should always match that of your doctor's.
If you are searching for podiatrists in Chicago, consider Chicago Foot Care Clinic.