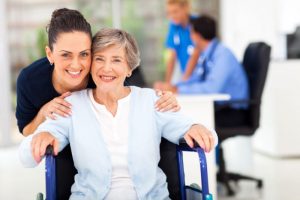 When most people think of putting a loved one in hospice, they imagine that he or she will spend his or her final days in a hospital or a nursing home. Luckily, thanks to people understanding that home can be the best place for people to receive care, more and more hospice services are offering personal home care to their patients. This means that patients who are at their end of life, unable to leave home to get their needed medical care, or even homebound because of a surgery or illness, can still benefit from the end-of-life care that hospice provides while staying in the comfort of their homes.
Therapy
There are a number of different therapy options for patients who are under personal home care, depending on their needs, abilities, and care plan. Physical therapy helps patients become stronger, rehab their joints, and will reduce the pain patients feel during this time. Speech therapy will be offered when a patient has suffered a traumatic brain injury or a stroke and needs help with speaking. While it is not expected for hospice patients to regain all of the physical or verbal abilities, involving skilled therapists during the end-of-life journey will allow patients to be able to communicate and feel some independence.
Social Workers and Aides
It's common for patients who are receiving personal home care to also have medical social workers who will be involved in their cases. This person will work hard to answer any concerns or questions regarding the care of the patient and the role of hospice. A case manager will also often assign an aide who will go to the home and monitor the health of the patient. This aide will be in constant contact with a case manager regarding the patient and report on how he or she is faring.
If a friend or loved one is facing the end of his or her life, contacting hospice is a smart move. They can provide comfort and healing to the patient and his or her family. By involving medical professionals from all areas who can provide comfort and compassion to your loved one, you will give them an amazing gift at the end of their life. Visit sacredjourneyhospice.com to learn more about the role of hospice and how they provide dignity to all of their patients. You can also connect them on Facebook for more updates.